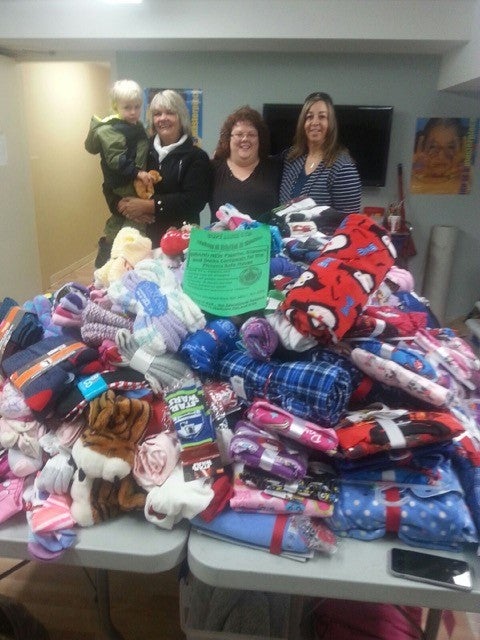 ANOTHER SUCCESSFUL CAMPAIGN
Congratulations to the CUPE Brings A Child a Smile Committee for another successful campaign to donate pyjamas to the Phoenix Safe House Women's Shelter.  This year we added socks and slippers to the mound of pj's.
A big thank you to all CUPE members and school staff who donated items to this worthwhile cause!
Pictured at left:  President Sharon Stolz (& her cute little grandson Talon), Chris Schmidt and Angie Gackle on delivery day.