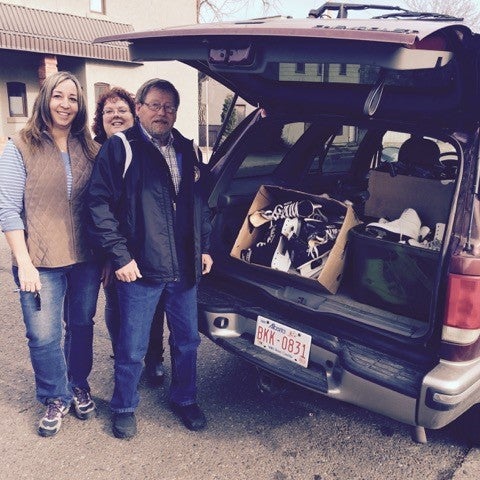 This is the third year that  Local 829's CUPE Brings a Child a Smile campaign has arranged for approximately 150 loaner skates to be sharpened for elementary school's skating programs at Public and Catholic schools in Medicine Hat & Redcliff.
Shown at left are three dedicated committee members:  Angie Gackle, Chris Schmidt & Jake Braaten.
Our initiative also provides two new skating helmets per year per school f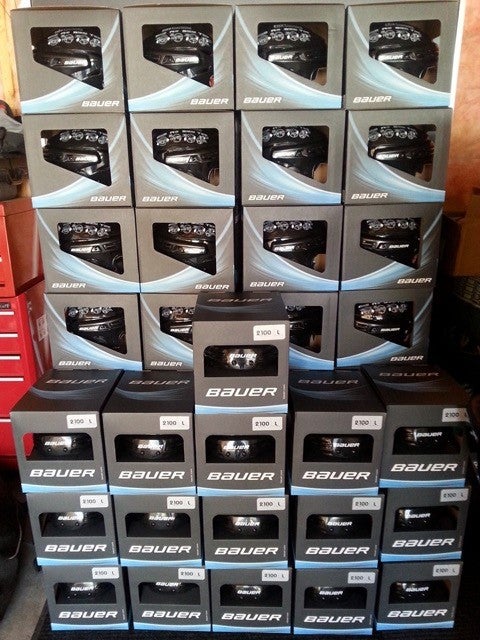 or the past three years!  Shown below – this year's donation of helmets!
Next up, the committee will work on a project to benefit Junior High and Senior High students at our schools.
Thanks to the CBCS Committee and everyone who has worked on our fundraisers &/or donated money to our campaigns!!
We are definitely making a difference!!